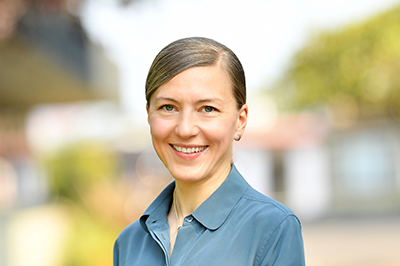 Nelli Oster, PhD
Director of ESG/SRI
What are your key responsibilities?
As the Director of ESG/SRI, I lead a team of highly skilled ESG/SRI experts to support clients' growing interest in aligning their portfolios with their personal missions and values. I work closely with the business development, research, portfolio management, and marketing teams, as well as our data vendors, to develop hypercustomized ESG/SRI strategies for our clients. I also liaise with our external industry partners to further enhance our client offering, including active ownership through proxy voting and the sponsoring of ESG/SRI-related shareholder resolutions.
Describe your key previous work experience.
Prior to joining Aperio, I headed ESG and defined contribution research and product development at Wells Fargo Asset Management. I started my investment management career at Barclays Global Investors, which later merged with BlackRock, where I served as a Researcher and Portfolio Manager in the firm's quantitative stock selection strategies, and as a Senior Investment Strategist in the Global Investment Strategy and Model Portfolio Solutions group, while also spearheading the firm's behavioral finance research and thought leadership. Earlier in my career, I was an Equity Research Analyst at Goldman Sachs, after beginning my career in the Mergers & Acquisitions group at Salomon Smith Barney.
What is the most interesting aspect of the job to you?
I particularly enjoy the challenge of figuring out how to structure investment strategies that align with our clients' specific personal values; every client case is unique. My role is at the cross section of ESG, quantitative investing, strategy, and marketing. Against the backdrop of a rapidly evolving ESG industry, it is rewarding to be part of helping our clients have a positive impact, as they define it, through their portfolios.
Describe some noteworthy projects you have worked on that directly impact Aperio's clients.
I joined Aperio just as we were launching our new proprietary ESG system that allows for more flexibility and innovation in the space of Values-Aligned Investing. The close collaboration of teams across our firm, from ESG to research, portfolio management, marketing, and beyond, has been truly remarkable, especially given the sudden shelter-in-place orders related to the COVID-19 pandemic and the turbulent markets.
What do you like most about working at Aperio?
I like the people—highly skilled, respectful, and collaborative, with high integrity and a focus on learning—and the firm's approach, a true partnership with our clients.
List any committees or organizations you are a member of outside Aperio.
In recent years, I have served to further diversity and inclusion in the investment management industry, with a specific focus on women, and to support public education.
What are some non-work-related things we should know about you?
I trained to be a professional dancer, and the athleticism, artistic expression, and quasi-meditative feeling in a ballet class is the perfect balance to my left-brain-focused professional life in quant investing.
What postsecondary degrees and/or professional certifications do you possess?
BSc (with honors) in Management Sciences from the London School of Economics; PhD in Finance from the Stanford Graduate School of Business, where my behavioral finance dissertation focused on expectations formation and learning in the financial markets.
Recent Blog Posts
April 16, 2021
Values-Aligned Investing
Earlier this year, I had the pleasure of attending GenderSmart's Investing Summit. One of the topics that was discussed in several sessions was the concept of intersectionality—how gender intersects with other aspects of identity such as...