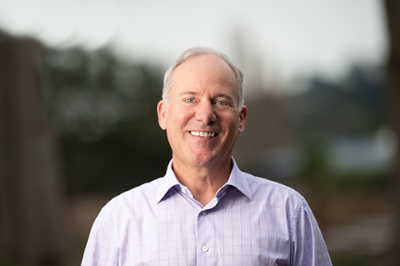 Dorian Young, CFA, CAIA
Senior Portfolio Strategist
What are your key responsibilities?
As a Senior Portfolio Strategist at Aperio, my position is a hybrid role—part senior portfolio manager and part resident expert supporting our relationship management team as well as our clients.
Describe your key previous work experience.
As Head of the Quantitative Analytics & Risk Strategy group at RCM Capital Management (now absorbed by Allianz Global Investors), I had a front-row seat to the ups and downs of active portfolio management, despite working alongside a very talented group of professionals. Perhaps this experience made me destined to pursue passive investment management—or at least drew me toward structural alpha. Additionally, my roles have included investment consulting at Milliman Investment Consulting, where we did asset allocation studies and manager research; multi-factor back-testing and simulation research projects at Vestek Systems; management consulting at A.T. Kearney; and operations research on tractor-trailer schedule optimization at United Parcel Service.
What is the most interesting aspect of the job to you?
For me, some of the most enjoyable (and challenging) aspects of this role are the frequent discussions with clients about their often complicated situations—and talking through how different management strategies may provide them customized (and happy) solutions.
Describe some noteworthy projects you have worked on that directly impact Aperio's clients.
There have been many interesting projects directly impacting our clients, including building a "white label" multi-factor strategy for one client and developing a tax management strategy for a different client whose legacy portfolio had the lowest cost-to-market-value ratio I had ever seen here, at 4% (i.e., a 25-fold increase in market value since purchase!). Perhaps the most interesting project, however, was for a large client with two pooled vehicles where Aperio would be one of five managers in each pool—and the client wanted to customize the sector and industry weights, as well as the factor and beta exposures, to control the overall risk of the entire pool (talk about the tail wagging the dog)! This client has been extremely appreciative of the customization we have been providing, allowing them the flexibility they desire.
What do you like most about working at Aperio?
Everybody is positive! I have never seen this before in my career. I also like the Lunch and Learns (depending on the lunch …).
What previous role(s) did you serve at Aperio?
Although my role hasn't officially changed, it has evolved as each year brings new opportunities to get involved. Whether it's contributing to a big client project, or working on the factor strategies and tax-loss harvesting presentation decks, or giving a Lunch and Learn, the interesting opportunities have continuously flowed.
List any committees or organizations you are a member of outside Aperio.
I'm a member of the CFA Institute, the CFA Society San Francisco (and former member of the board of directors and Chair of Continuing Education Committee), and the CAIA Association.
What are some non-work-related things we should know about you?
My typical day begins with my wife and I enjoying homemade cappuccinos before donning our bike gear and cycling our 30-minute loop through the Presidio national park and Crissy Field. (The hot coffee rarely wins the temperature battle against the cold and windy San Francisco seasons.) We also enjoy international and domestic travel to check out the world.
What postsecondary degrees and/or professional certifications do you possess?
AB cum laude in Applied Mathematics from Harvard University; MBA, with honors, in Financial Management and International Business from the University of Chicago Booth School of Business; Chartered Financial Analyst (CFA) and Chartered Alternative Investment Analyst (CAIA) designations.
Recent Blog Posts
August 22, 2018
Observations
The Global Industry Classification Standard (GICS®) will be revamping its shrunken Telecommunication Services sector (now just 1.9% of the S&P 500 Index) into a hot, newly renamed Communication Services sector...