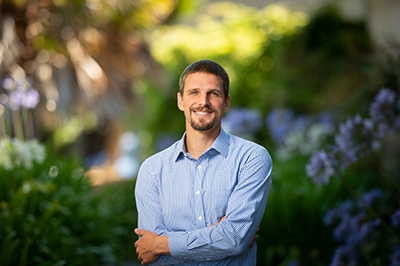 Ben Schneider, CFA
Investment Strategist and Tax Economist
What are your key responsibilities?
As an Investment Strategist and Tax Economist at Aperio, I support and advise clients on asset allocation, taxes, risk management, and other complex investment questions. I also work closely with the portfolio management and research team to develop analytical tools and materials that help our clients understand the trade-offs of various investment decisions.
Describe your key previous work experience.
Before Aperio, I worked as an Investment Strategist for BlackRock, Inc.'s systematic global macro hedge fund and discretionary tactical asset allocation teams, where I supported BlackRock's strategic institutional partnerships in the United States, Asia, and South America. I was also responsible for developing software to support signal research and target risk optimization for multi-asset, long/short investment strategies. Previously, I worked as an Investment Banking Analyst at Lazard Ltd.
Describe some noteworthy projects you have worked on that directly impact Aperio's clients.
While strategists typically focus on the non-investment support we provide clients, sometimes we get to contribute to the investment process too. One example is the work we've done on American depositary receipt fees. In addition to providing some insight into the trade-offs among the different ways to get exposure to non-US companies, we also use the output of that work to shape our investible universe and reduce transaction costs for our investors.
What are some non-work-related things we should know about you?
I enjoy yoga, swimming, and kiteboarding.
What postsecondary degrees and/or professional certifications do you possess?
BS in Business Administration from the University of Southern California; MBA in Accounting from the USC Marshall School of Business; MFE from the University of California, Berkeley, Haas School of Business.
Recent Blog Posts
November 12, 2018
Values-Aligned Investing
Investors often ask us about the expected impact of certain socially responsible (SRI/ESG) constraints on the risk and performance of a portfolio. In our earlier work, we explored several different approaches for constructing a custom SRI/ESG portfolio to....
Authorship