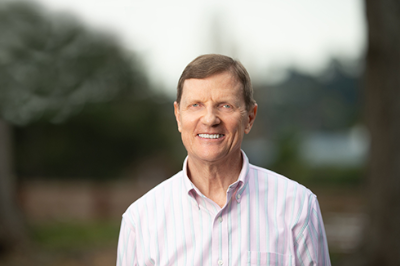 Patrick Geddes
Chief Executive Officer and Chief Tax Economist
What are your key responsibilities?
As the CEO, I help set the company's direction and brand, make the final decisions on most resource allocations, and attempt to nurture a healthy culture. As Aperio's Chief Tax Economist, I analyze cash flows for complicated tax situations facing our clients and their tax advisors, including charitable donations, incentive options, and estate/gift tax scenarios.
Describe your key previous work experience.
Prior to cofounding Aperio, I was the Research Director and CFO at Morningstar. In addition, I have taught graduate-level portfolio theory, which has proven quite applicable at Aperio. Also helpful was learning how to build complex after-tax cash flow models at an oil company.
What is the most interesting aspect of the job to you?
Throughout my career, I've been obsessed with how much power corrupts consciousness and reinforces bias. Now that I'm a CEO, it's fascinating to watch myself fall into the same traps of self-justification I've observed in other leaders over the years and learn how to rely on colleagues to help catch my blind spots. Furthermore, the intellectual challenge of complicated investment problems continues to prove greatly satisfying.
Describe some noteworthy projects you have worked on that directly impact Aperio's clients.
I've been closely involved with a wide range of new strategies and features, and still meet with many of our clients. I particularly enjoy the balancing of running a for-profit business while emphasizing the treatment of clients with an exacting level of transparency and honesty, including taking full ownership when we make mistakes.
What do you like most about working at Aperio?
It's an incredible honor to work with such smart people, although I often observe that this CEO unjustly gets credit for the creativity, cleverness, and sheer effort of others around him.
What previous role(s) did you serve at Aperio?
For many years, I was Aperio's Chief Investment Officer.
What are some non-work-related things we should know about you?
I love to cook, which proves gratifying since I spend so much of my work time in my head, and cooking is such a physical experience, especially the olfactory delights of spices. My other interests include reading, bicycling, hiking, and listening to Renaissance/Early Baroque music.
What postsecondary degrees and/or professional certifications do you possess?
BA in History from Yale University; MBA in Finance from the University of Chicago.
Recent Blog Posts
September 19, 2019
Active Tax Management
At Aperio, we've been asked by many wealth advisors and family offices about our views on opportunity zones (OZs), a tax incentive that allows for deferral and even elimination of some capital gain for taxable investors. In our view, the best way to look at these structures requires incorporating three different angles...
Published Articles
"What Would Yale Do If It Were Taxable?" – Financial Analysts Journal, July/August 2015
"Restoring Value to Minimum Variance" – Journal of Investment Management, Second Quarter 2014 (received a Harry M. Markowitz Special Distinction Award)
"The Pursuit of After-Tax Returns: Indexed Exchange-Traded Funds vs. Indexed Separately Managed Accounts" – Investments & Wealth Monitor, September/October 2011