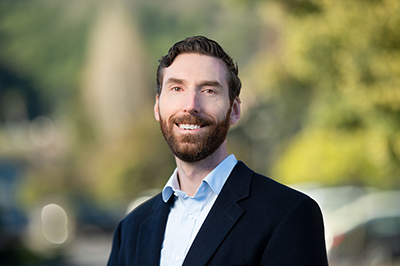 Michael Branch, CFA
Senior Portfolio Manager and Manager of Portfolio Research
What are your key responsibilities?
I lead a team of researchers responsible for supporting the policies, procedures, and tools used to standardize decision-making and enhance our investment strategies.
Describe your key previous work experience.
Prior to Aperio, I was a Fund Operations Specialist at California Investment Trust (now Shelton Capital Management), where I managed the daily liquidity for 12 mutual funds. At CIT, I learned the fundamentals of equity index portfolio management, performance assessment, reporting, and compliance.
Describe some noteworthy projects you have worked on that directly impact Aperio's clients.
I've been working with a team to develop investment decision-making algorithms that translate client preferences for risk, taxes, and factors/ESG into optimal portfolios. The project has enhanced our ability to provide customized solutions to clients, while also improving the efficiency and standardization of our internal operations.
What do you like most about working at Aperio?
I'm surrounded by very intelligent and curious-minded colleagues who care deeply about improving our investment strategies and furthering our understanding of portfolio optimization, risk modeling, and performance. The atmosphere is engaging and challenging, which I find highly motivating.
What previous role(s) did you serve at Aperio?
I started at Aperio in 2007 as a Performance Analyst. In addition to handling monthly performance reporting and assessment, I worked with the systems development team to build a new performance tool and bring Aperio's performance into compliance with Global Investment Performance Standards. In 2011, I transitioned to portfolio management, where I provided analytical support in the research, portfolio management, and trading of client portfolios. That role has evolved over time, shifting to more project-based work that supports the standardization of investment decision-making.
List any committees or organizations you are a member of outside Aperio.
I'm a member of the CFA Institute, the CFA Society San Francisco, and the Long Now Foundation.
What are some non-work-related things we should know about you?
I love hiking, biking, stair climbing, weight lifting, and other grueling activities.
What postsecondary degrees and/or professional certifications do you possess?
BS magna cum laude in Finance from the University of Arizona; Chartered Financial Analyst (CFA) designation.
Recent Blog Posts
September 7, 2017
Observations
Some investors may feel frustrated by the performance of international stocks and are wondering why they are still invested internationally. Michael Branch provides a common sense perspective on...
Published Articles