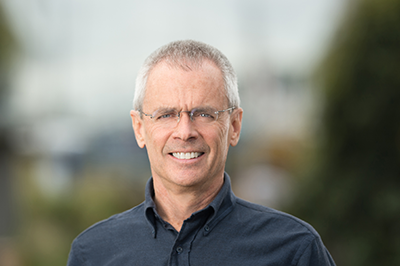 Paul O. Solli
Chief Strategy Officer & Head of Product Development
What are your key responsibilities?
In my capacity as one of Aperio's co-founders, and as a former wealth manager myself, my role at Aperio has always been to act as a proxy for the advisor to answer one question: what's the best-in-class public equity solution available for my client's particular circumstance? I like simplicity; I don't like noise or clutter. In that respect, I constantly benchmark Aperio against Vanguard and DFA, two firms I admire for both their products and integrity. If we can't deliver a public equity solution that adds value beyond their simple mutual fund, exchange-traded fund or co-mingled products, don't use us. After all, we formed Aperio to provide solutions for sophisticated advisors whose ultra-high-net-worth (UHNW) clients are looking for more tax efficiency than funds can provide, or customization around their values or risk, or consulting support, or all of the above.
Describe your key previous work experience.
I began my career as a CPA with Peat, Marwick, Mitchell & Company in Boston, and also worked in strategy consulting for Bain & Company in San Francisco. Prior to Aperio, I had my own wealth management firm, and before that, I was Vice President of Salomon Brothers' Investment Strategies group, responsible for structuring portfolios and advising pension funds and investment companies, as well as working with some of the early indexing pioneers, including Wells Fargo-Nikko/BGI (now part of BlackRock) and Mellon Capital.
What is the most interesting aspect of the job to you?
At Aperio, we're evangelists. We're evangelists for indexing, for truth, for low fees, for tax efficiency, and for customization. What's interesting for me personally is just getting the word out, convincing intermediaries that we are the best partner to help them serve UHNW clients who demand institutional-level expertise and a personal touch. That includes educating our clients that in today's separately managed account (SMA) world, the best public equity solution is not a product you can buy off the shelf but rather a service customized around taxes, risk, and values that comes with ongoing consulting and customer support. In other words, the best public equity solution is a collaboration that comes from a partnership between us and our clients.
Describe some noteworthy projects you have worked on that directly impact Aperio's clients.
I've worked on many exciting projects over the years, almost all of them the result of collaborating with our clients to provide better solutions to their clients. One of the most exciting was a request from a client who wanted to know if it was possible to customize a portfolio to reflect a specific client's values while at the same time track a target index. That simple request, and the research associated with it, caused us to launch our Socially Responsive Indexing service, and we're now leaders in helping clients incorporate their values into their portfolios while still capturing the market return. Another interesting project came from a large Registered Investment Adviser who asked if we could help them simplify their public equity exposure from three portfolios (US, foreign developed, and foreign emerging markets) into one tax-managed global portfolio. As a result of that request, we became one of the first SMA managers to offer tax-managed global portfolios designed to track customized benchmarks, and in many ways pioneered the use of "pink sheet" American depositary receipts to achieve broad diversification and tight benchmark tracking. I could share many other examples, but the key point is that our projects typically start with a question or request from a client.
What do you like most about working at Aperio?
I honestly believe that integrity amplifies intelligence, and what I like most about working at Aperio is that we have a highly intelligent group of people, with high integrity, who are all driven to do the right thing for clients, no matter what, even when the best recommendation for the client is not the best result for Aperio's bottom line. I enjoy the same qualities in the intermediaries with whom we work—they're smart, they care about getting the right solution for their clients, and they have the integrity to always put their clients' interests above their own. Does it get any better than that?
List any committees or organizations you are a member of outside Aperio.
I've served on or advised many different investment committees over the years and enjoy putting myself in the shoes of the asset owner evaluating the range of products available in the market today. Suffice to say that 99.9%, maybe more, of what's out there is garbage, or to put a kinder spin on it, unnecessary.
What are some non-work-related things we should know about you?
I am a dual citizen of Norway and the United States. I enjoy pretty much all things outdoors. I like to hike, run, and bike mountain trails, ski, fly-fish (mainly salt water), surf, and kite-surf. In the spring and summer, I try to keep late afternoons open so I can kitesurf if the wind is blowing, and in the fall and winter, I try to keep early mornings open so I can surf when the swell arrives. And there is nothing I like more than engaging in these activities with my family or our folks at Aperio, for example, kitesurfing with one of our strategists after work or surfing with some of our portfolio managers on the weekend. For me, it doesn't get any better than that.
What postsecondary degrees and/or professional certifications do you possess?
MBA from the Tuck School of Business at Dartmouth College.
Recent Blog Posts
November 1, 2018
Observations
Wow, talk about "hot hands"! On Monday night, Golden State Warrior Klay Thompson set an NBA record with 14 three-pointers against the Chicago Bulls, breaking the previous record of 13 set by teammate Stephen Curry....